While the deadly coronavirus rages undefeated through the world, the dining experience in Lahore shifts from bustling restaurants to carhops and drive-ins. Featured Image [via IG @thefoodieconnoisseur]
Do you know what's a better love story than Ryan Reynolds' and Blake Lively's online trolling?
A Lahori and his love for food!
As lockdown restrictions ease, amid the indeterminate timeline of the novel virus, food joints, eateries and restaurants across the city have opened their doors to a voracious pack of food enthusiasts and their insatiable craving for more than just their favorite cuisine- a wholesome, dining experience. Call it what you may; a hopeful pursuit of normalcy or the stirring evocation of collective nostalgia, but after an endless hiatus filled with home deliveries, take-aways and DIY meal kits, Lahore's food scene is back to life! Only this time it's different.
There is a new chef's special on the menu. And it's Social Distancing!
In order to contain the spread of the virus, most dining rooms in Lahore remain shuttered, pulling an old relic from the culinary archives- the drive-in dining experience. A particularly appealing alternative for introverts and those still wary of big crowds, the drive-in rendezvous allows you to relish the flavors and aroma of your favorite dishes within the safety of your own car. Here is an update of Lahore's top 3 restaurateurs who are making sure you can enjoy your meal, six feet apart!
When it comes to fine Pan-Asian dining, Bamboo Union reigns the top of the list. During this unprecedented crisis, the Asian food connoisseur is now experimenting with a unique car-dining escapade. Fresh and hot from the kitchen, the food is organized into disposable Tupperware and packaged with plastic utensils in a cardboard box. A carhop delivers the food to the customers parked outside the restaurant and disposes of the cutlery at the end of the meal.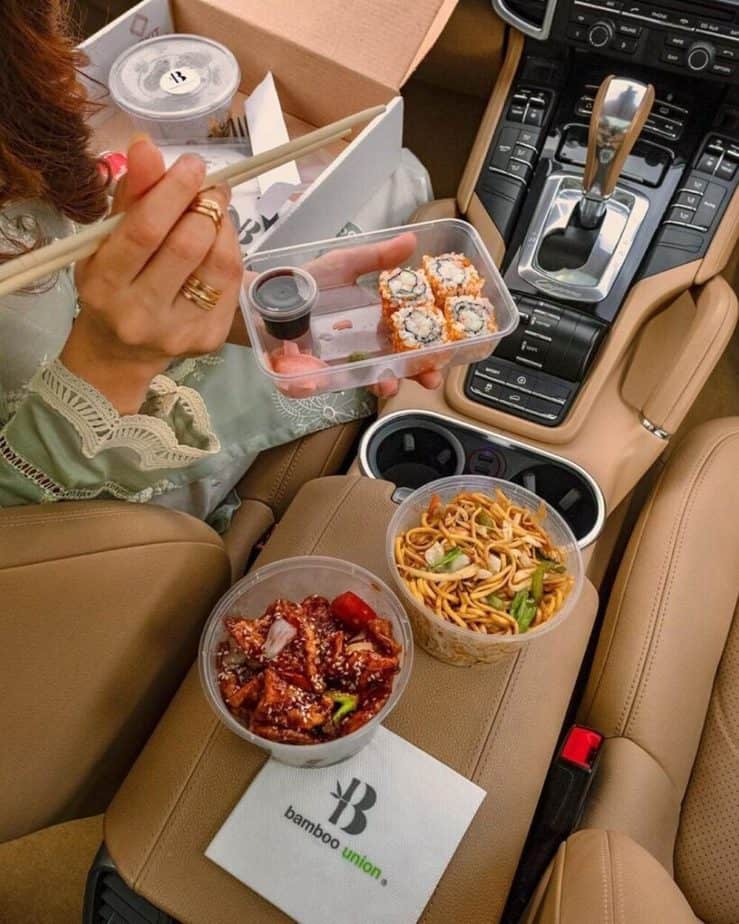 Caution and cuisine, all wrapped in one, like the smoked, spicy tuna rolls at Bamboo Union!
Bringing car-dining up a notch, Tenerife Café now offers both great food and great entertainment. With a huge projector screen stationed outside the dining hall under a kaleidoscope of fairy lights, the restaurant's spacious parking lot has been transformed into a drive-in movie theatre. You can enjoy scrumptious food and a great movie, like a truly home-made cinematic experience, all from the safety and comfort of your vehicle.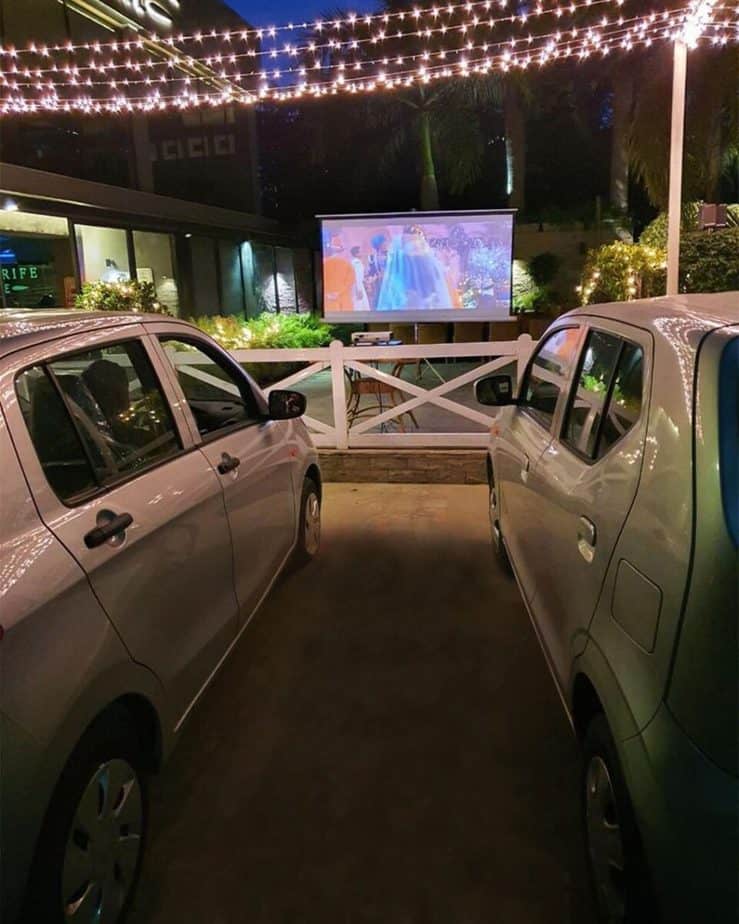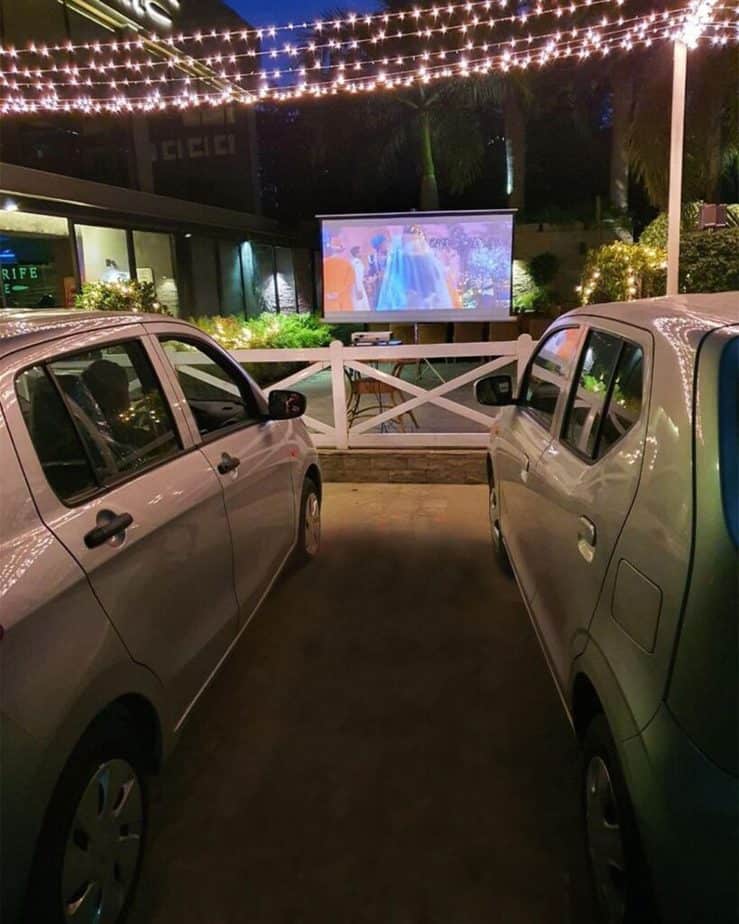 This one is a classic! While funky cafes and restaurants continued to spring up on every avenue in the city, Café Aylanto remained at the core of Lahore's gastronomic chapter. During such testing times, the restaurant continues to serve culinary perfection, but this time inside the luxury of your own car. Rest assured that the servers strictly adhere to SOP measures and while your only point of contact is the kitchen cutlery that too is thoroughly sanitized.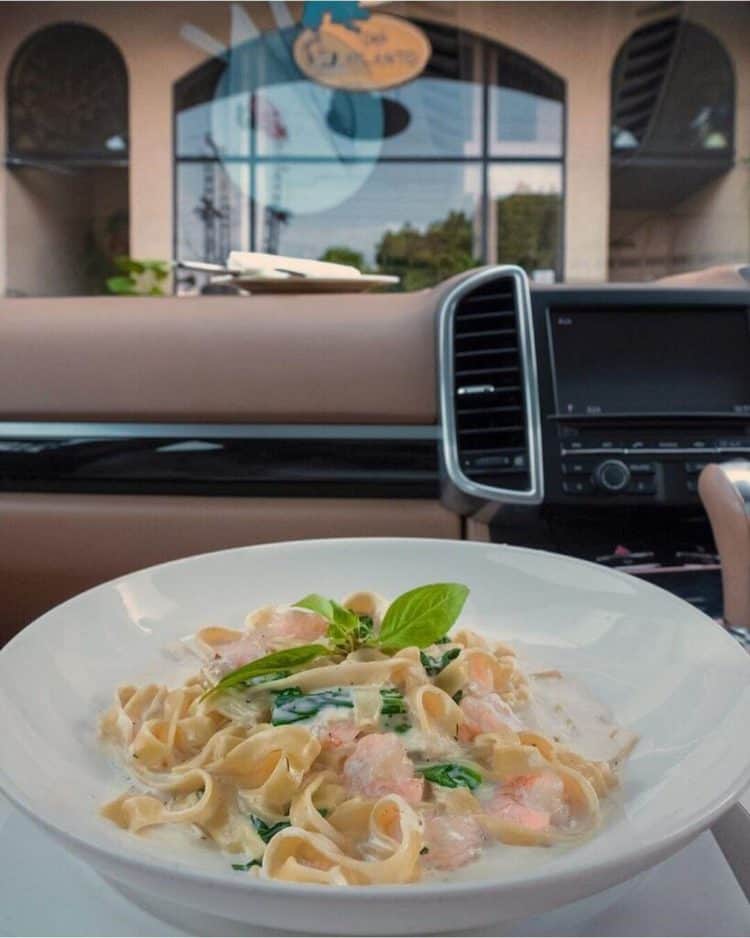 While the pandemic might be over us in the near future (fingers crossed!), the gradual hype being built around car-dining and drive-in theatres indicate that this trend might be here to stay for much longer.